Run and Shoot Clinic
We are proud to have Division I Coach Tim McIntee, Coach Tom Mariano
and Coach Darryl Delia back in Wilmington North Carolina to
conduct a Run and Shoot Drills and Skills Clinic for our area players
What: Drills, Skills, and Techniques to improve your game
When:  Saturday and Sunday (2) Day Clinic. Dec 3-4, 2022
Where:
Cape Fear Academy Turf Sport Complex
3900 South College Road Wilmington, NC 28412 (opposite side of the school)
Why: Learn from the best who have coached at all levels;
High School, Club, College, Division I, II, II, and Professional
Grades 3-5 9:00am – 11:00am both days. Register here
Grades 6-8 11:00am – 1:00pm both days. Register here
Grades 9-12 1:00pm – 3:00pm both days. Register here
Shamrocks Lacrosse Hosting The Faceoff Academy
Who: 5th Grade-College
What: Faceoff Technique, Drills, Live Reps
When: October 22nd, 12noon-2pm
Where:
North Regional Park
4700 Old Avenue Castle Hayne, NC 28429
All Players must be registered.   Register here
Field Information
North Regional Park in Castle

Hayne
USA Lacrosse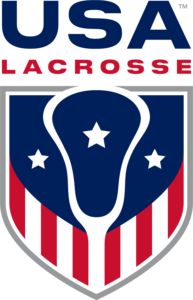 Spirit Wear
Official Shamrocks Spirit Wear is available at: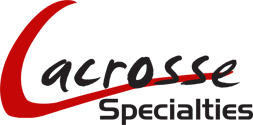 Frequently Asked Questions
What equipment will my child need?
Boys will need their own stick and must provide their own mouthpiece. They must rent or provide their own helmet, shoulder pads, arm pads and gloves.
Girls will need a stick, mouthpiece and protective eye goggles.
My son/daughter has never played lacrosse before; is that ok?
Absolutely! Lacrosse is a very accessible sport to pick up at any age and has many complementary skill sets to sports such as basketball, soccer and football. Our recreational leagues are instructional, fun and coached to foster learning and improvement.
Many players who are new to the league each season are also new to the sport of lacrosse. Through promoting a positive learning environment, CFLA believes all players, regardless of experience, can succeed in learning and developing the fundamentals and skills to be successful lacrosse players.
Why is US Lacrosse Membership required?
Membership in US Lacrosse provides every player, coach and league official necessary protective insurance. Without this insurance, we could not rent facilities nor facilitate any youth lacrosse leagues.
Why are scores and team records not kept?
As well as no standings or scores, there are no league championships or playoffs. We field all players as equally as possible with the goal of teaching the sport and providing a fun experience for all involved. We are determined to provide kids with an outlet that has not been swept up in the pressure filled, win-at-all-cost mania conspicuous in sports today.
A coach should never sacrifice a player's experience for the sake of winning a game. The goals are to help kids learn the game, to respect the sport and each other, and to have fun. This philosophy does not mean CFLA games are not competitive.
Anyone who has seen a league game knows the players play hard and to the best of their abilities. Through participating in CFLA league lacrosse, we hope players will be better equipped to later play in the competitive environment of travel, middle school and high school lacrosse.