News
Shamrocks will be hosting a Summer Recreation, Position based drills and skills program with full field games during the last week of June through the end of July on Tuesday and Thursday evenings. 
Who: All players in grades Rising 2nd thru Rising 9th
Rising 2nd & 3rd graders $90.00

Rising 4th 5th & 6th graders $100.00

Rising 7th 8th & 9th graders $100.00
What: 10, 1.5 Hour Sessions. (45 minutes of Positional Training followed by a 45 minute full field game.
Skills and Drills will be position based
Offense: (Dodging, Outside Shooting, inside Finishing)
Defense: (Footwork, Approaching techniques, Proper Sliding and Rotations, Closing the door, Communication)
Goalies: (Positioning, Stepping, Controlled Clearing, outlet techniques, Communication)
FOGO's & LSMs: (Body Positioning, Different Faceoff Techniques, Proper faceoff wing play)
Hosted by the Shamrocks Coaches and Club Players
When: Tuesday and Thursday Evenings June 28, 30 July 5, 7, 12, 14, 19, 21, 26, and 28. (10 Sessions)
Grades Rising 2nd 3rd, 4th, 5th, 6th 5:00-6:30pm
Grades Rising 7th, 8th, 9th, 6:30-8:00pm
Where: North Regional Park Castle Hayne, NC, Fields Red and Green
Why: Sharpen your individual position skills from Area High School Coaches, and College players.
 Shamrocks Lacrosse Summer Recreation Skill and Drills – Registration Links
Field Information
North Regional Park in Castle

Hayne
USA Lacrosse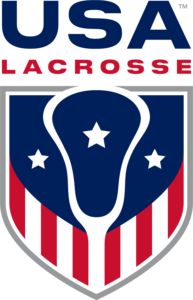 Spirit Wear
Official Shamrocks Spirit Wear is available at: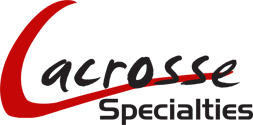 Frequently Asked Questions
What equipment will my child need?
Boys will need their own stick and must provide their own mouthpiece. They must rent or provide their own helmet, shoulder pads, arm pads and gloves.
Girls will need a stick, mouthpiece and protective eye goggles.
My son/daughter has never played lacrosse before; is that ok?
Absolutely! Lacrosse is a very accessible sport to pick up at any age and has many complementary skill sets to sports such as basketball, soccer and football. Our recreational leagues are instructional, fun and coached to foster learning and improvement.
Many players who are new to the league each season are also new to the sport of lacrosse. Through promoting a positive learning environment, CFLA believes all players, regardless of experience, can succeed in learning and developing the fundamentals and skills to be successful lacrosse players.
Why is US Lacrosse Membership required?
Membership in US Lacrosse provides every player, coach and league official necessary protective insurance. Without this insurance, we could not rent facilities nor facilitate any youth lacrosse leagues.
Why are scores and team records not kept?
As well as no standings or scores, there are no league championships or playoffs. We field all players as equally as possible with the goal of teaching the sport and providing a fun experience for all involved. We are determined to provide kids with an outlet that has not been swept up in the pressure filled, win-at-all-cost mania conspicuous in sports today.
A coach should never sacrifice a player's experience for the sake of winning a game. The goals are to help kids learn the game, to respect the sport and each other, and to have fun. This philosophy does not mean CFLA games are not competitive.
Anyone who has seen a league game knows the players play hard and to the best of their abilities. Through participating in CFLA league lacrosse, we hope players will be better equipped to later play in the competitive environment of travel, middle school and high school lacrosse.